Potatoes gratinated with sheep cheese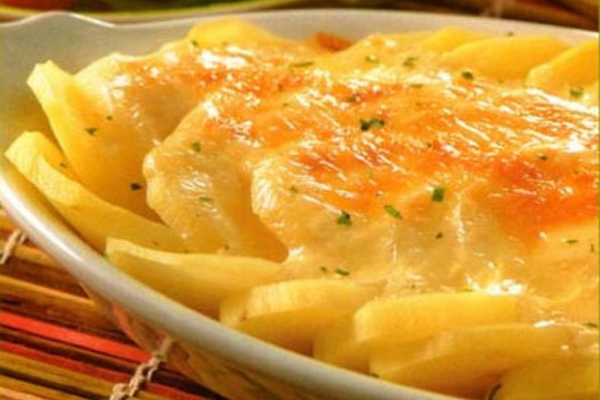 Ingredients:
1 Kg of potatoes
1 egg
Grated sheep cheese
1 onion
1 liter of milk
1 tablespoon of olive oil
Salt
Pepper
1 round cake tin oven
Cut the potatoes into thick slices, salted and fried in a pan with olive oil.
Cut the onion into very thin strips.
Take the mold and go placing the potatoes in layers: onion, milk, potatoes, onions.
Place in the preheated oven at 180 degrees until potatoes are done.
Beat the egg.
Remove pan from oven and pour the egg above. Mix well and sprinkle with grated cheese and placed back in the oven to brown.
If you want to gain some time, you could also put the onions in the oven. 
Source: euroresidentes.com
Borage salad with cheese
Ingredients:
1/2 Kg. of tender borage
1 small onion
1 red pepper, roasted
Goat cheese
Mayonnaise
Cook the borage al dente (very sparsely made) and cooled with ice to not lose color.
Place them in the bottom of a large plate and chop up the onion and place the peppers into strips. Make mayonnaise and seasoned cover borage. Put over the goat cheese into small pieces.
Sin fuente
Ham and cheese croquettes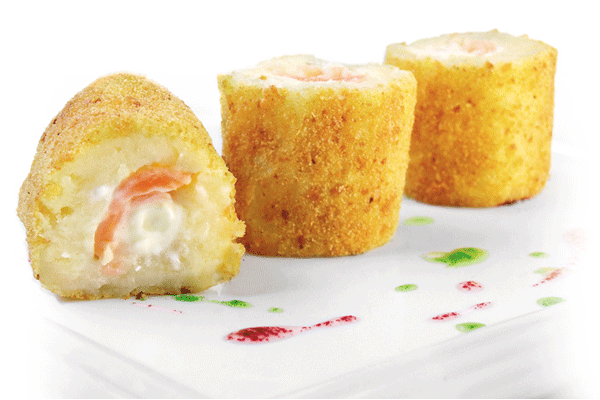 Ingredients:
A little bit of olive oil
Two generous tablespoons of flour
Whole milk
About 100 grams of cured ham into cubes
Grated cured sheep cheese (four pestles sliced a wedge of cheese)
A pinch of cinnamon
Prepare a light cream sauce with oil, flour and milk (stir fry flour and gradually add the milk while stirring cheerfully admits). No matter it is light, because the cheese then thick enough.
Once you have made sauce, add the diced ham, stir and add the cheese. Once everything is linked take cinnamon, stir and pour the mixture into a bowl and let cool the dough.
When it is cold, make the croquettes (shape, go through flour, beaten egg and breadcrumbs and fry in hot oil pan preventing the burn).
Source: muchogusto.net
Crepes with vegetables and sheep cheese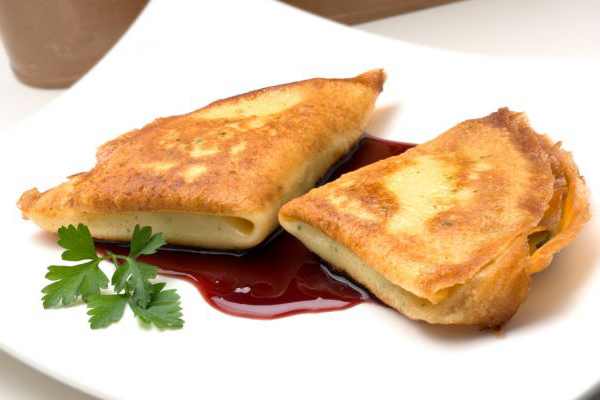 Ingredients (4 people):
1 onion
1 leek
300 grams spinach
100 grams of zucchini
100 grams of carrot
200 grams of goat cheese
1 deciliter cream
For the mass of crepes:
1/2 liter of milk
200 grams of flour
4 eggs
40 grams of butter
To prepare the filling:
Boil the spinach in boiling salted water. Zucchini, leek, carrot, onion and leek, cut into strips and fry in a pan with a little hot oil.
Once sauteed vegetables together with the spinach and put the whole salt to taste.
To prepare the dough for crepes:
Pour into a bowl the eggs and melted butter and beat it. Then add milk and flour and beat back.
Let stand about 1/2 hour. We put the fire and greased nonstick skillet with a bit of butter.
We pour a little of the mass of crepes and move the pan to make the dough is spread throughout the pan.
We let it curdle and we turn gently to avoid breakage. We hope you will do on the other side and booked on a hot plate.
Vegetables have spread over the crepes, roll up and place on a plate to put them in the oven.
In a saucepan over low heat rid sheep cheese in the cream, stirring constantly to be undone as if it were a fondue.
Salseamos with some of the cheese sauce on pancakes introduce in a preheated oven at 250 ° C until the surface is gratine.
Serve hot accompanied the rest of the cheese sauce and some freshly ground pepper.
Source: consumer.es